Delivering Construction
Projects since 1989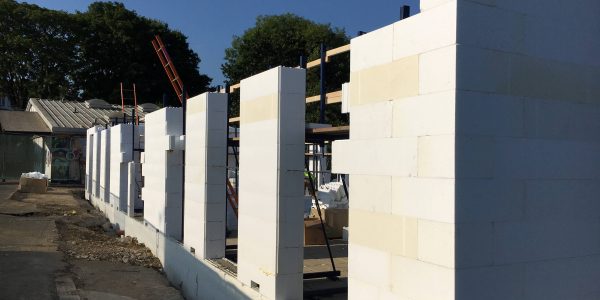 Shell only
Building with insulated concrete formwork (ICF), we will supply and erect a building's highly insulated external walls. Commencing at ground level and finishing at wall plate height or gables when required.
We will attend the works as requested, allowing other trades to fit floors and roofs as needed giving full control over the project to you.
Full Shell
Taking a little more pressure off you we can provide a full shell service. Installing the building's main structural elements to receive the more specific aspects of windows and roof covering.
All specifications and drawings are checked by ourselves before ordering, reducing the risk of mistakes, and ensuring the most modern construction methods are engaged.
Design, Manage, Construct
From an initial idea, we can partner with you to design, manage, and construct your build. Taking the pressure off, allowing you to sit back and watch as we bring your new building to life.
Working with us

Contractors & Construction
Managers Since 1989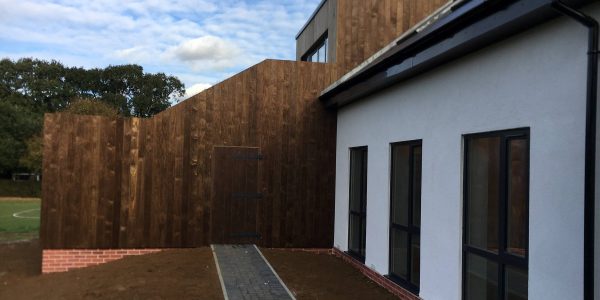 Modular Replacement Primary School
Undertaking a Full Service project, we were engaged to undertake the demolition and replacement of an outdated existing modular classroom block, using Insulated Concrete Formwork (ICF).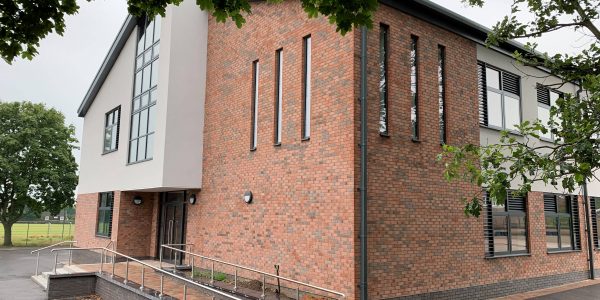 Ten Classroom Teaching Block
Constructed using Insulated Concrete Formwork, this two-story teaching block with high vaulted ceilings capitalises on ICF's structural efficiencies to reduce the amount of structural steel needed if built with traditional masonry.
Internal Refurbishment
The refurbishment of a dilapidated school building, with a set end date and no possibility for time overrun, was a real test of our Design, Manage and Construct abilities.
Many tendered stating 'the works could not be completed' within the timescale, but we believed it possible.
PAE: Log Cabin
Linton DMC are also suppliers of Duotherm; this is part of a range of other ICF services. These services support projects of approved erectors (PAE). Independent projects can take advantage of the range of services Linton DMC offers and are able to tailor the solution as necessary. This is an example of an ICF log cabin project from an approved erector/contractor.
PAE: Extension to brick build
Once again, ICF versatility assists with combining a variety of methods of constructions. This project showcases the perfect symbiosis of old and new without compromising the outcome as a whole. It is in the method that ICF stands out, not in the aesthetics; these will always meet the expectations.